How We Met
In the fall of 1996, Jeff was teaching the CS100 class at Vanderbilt. One of his students at that time was Ben Griffith. Despite constantly sleeping in Jeff's class, Ben and Jeff became friends - this was probably due to the fact that Ben showed up at Jeff's office hours every day in need of help. They took great pleasure in challenging each other to weight-lifting duels and finding ways of humiliating each other (as typical guys like to do :). From the picture below, you can tell that Ben is shy and does not like to show his face.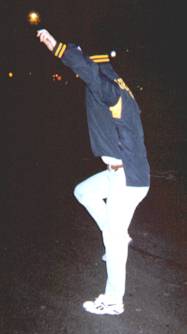 In the Spring of 1997, Ben married the love of his life, Carri. After a few unsuccesful attempts at setting Jeff up with girls that Ben knew from school, Carri mentioned to him that she had a friend, Marla, who lived in Delaware and that Jeff should try to write to her. The initial letter that Jeff sent to Marla was on August 10, 1997.
An Internet e-mail friendship ignited and Marla made plans to come visit Ben and Carri and meet Jeff for the first time. This happened in October, 1997. Below are some pictures from the first time they met, inlcuding a picture of Marla getting off the plane for this first visit, as well as their very first pictures together (keep the waterfall photo in mind while visiting "The Proposal" section...)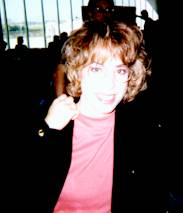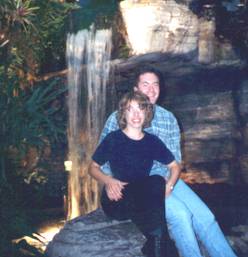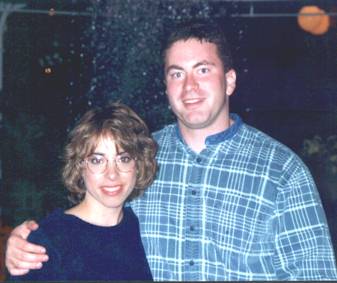 Jeff made plans to visit Marla and her parents over the Christmas break of 1997. Boy, was he in for a surprise! The Nisly's and Wilhelm's greeted Jeff for the first time dressed in typical Hillbilly attire. As things became more serious, Marla visited Ben and Carri again to see Jeff. Plans were eventually made for Marla to move to Nashville. Without a job or place to live, Marla made the decision to move to Nashville in May, 1998.