Ceremony and Reception Pictures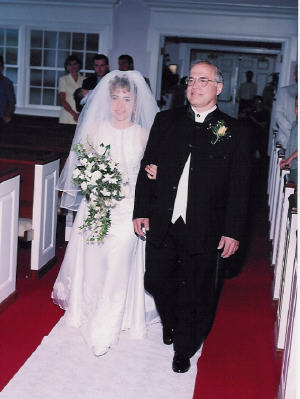 "Here comes the bride..."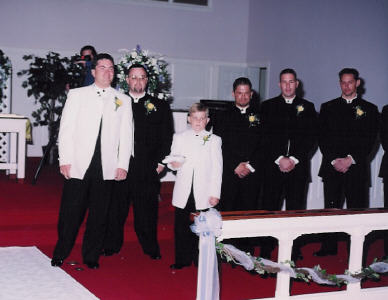 The view looked good from here too :)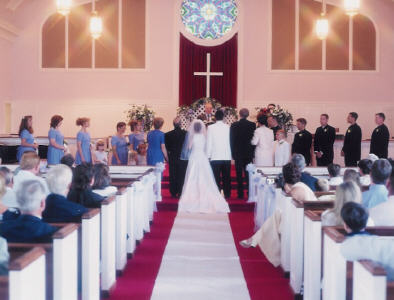 Ed Miller speaking to us on Ephesians 5:20-33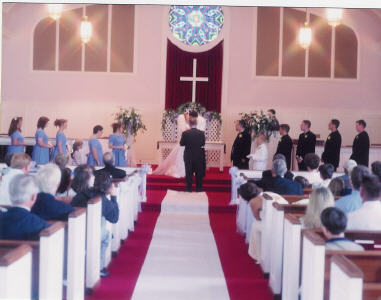 Smooch!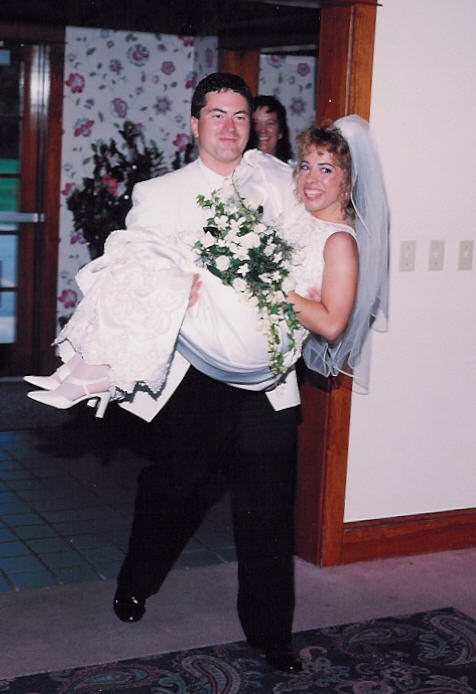 While the wedding part was being announced at the reception, we decided to liven things up a bit.
This was unplanned, but seemed to get a few laughs. Check out the video on this one!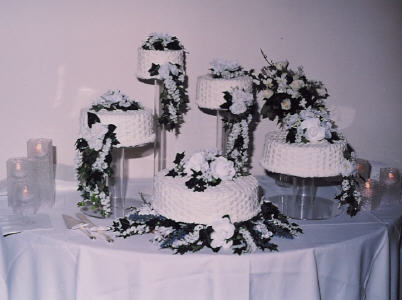 Marla's Mom, Ruth, has been doing wedding cakes for over 20 years. She really did an awesome job on our cake!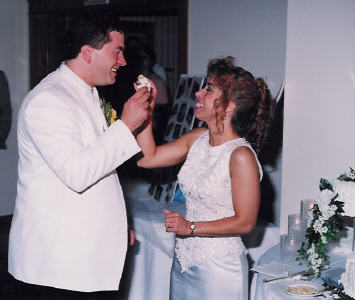 Jeff asks, "Why were'nt you this nice to me last night at the Rehearsal with the Practice Cake!"