Wedding Party Pictures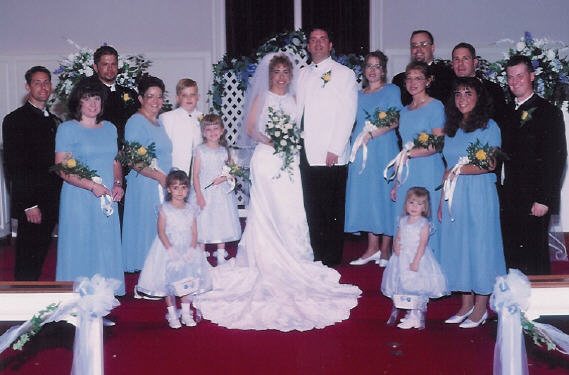 Thanks to all our friends who honored us by being in our wedding!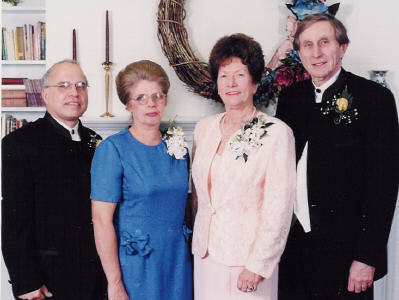 Our loving parents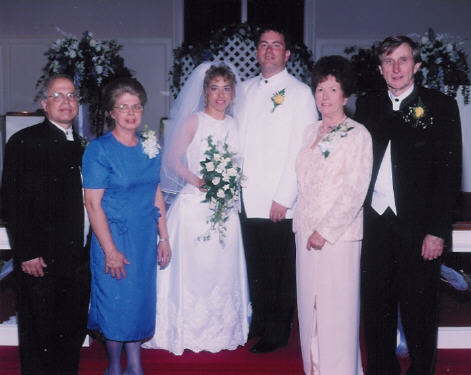 Marla and Jeff with their Ma's and Pa's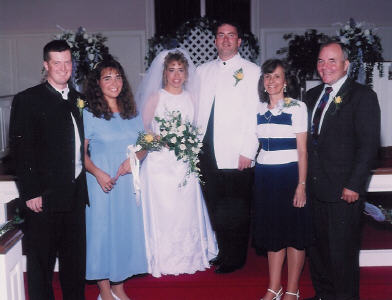 Ed and Lillian Miller along with our friends the Num Nums
(Ben and Carri introduced us - Ed and Lillian are Carri's parents and Ed performed our ceremony)
Marla and Tina before the big "I Do's"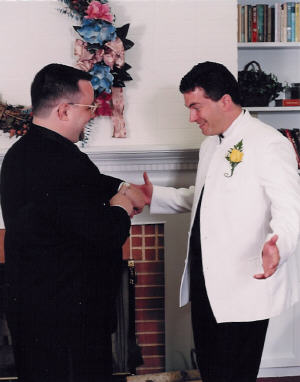 Time flies when you are having fun.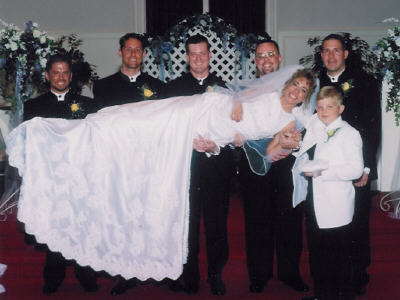 Lighter than air...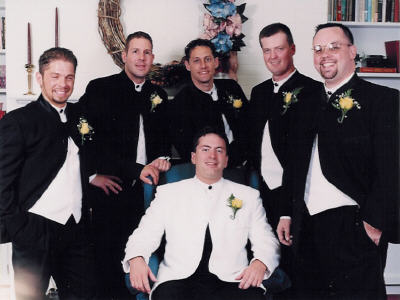 Can you hear the theme from the "Godfather" playing in the background?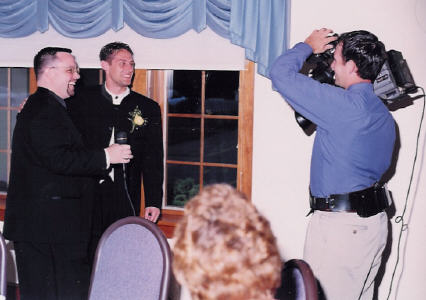 These two Howard Cosell wanna-be's are commenting on the days activities.